Next to the public hours on Thursdays and Fridays we offer as well membership access 24×7
Prices:
During public hours: 10,00 € pro Table per hour
Membership rates : 5,00 € pro Table per hour (only available outside public hours)
Charged by minutes of play.
Accessoirs
Our shop holds all necessary Snooker equipment.
We sell Cues of the english top-manufacturer Peradon. Cue and player have to be a match. We believe it is not enough to just see Cues on pictures but feel and touch is required,  check-out how smooth the Cue runs, hitting a few shots to confirm the impression. Our Clubtables are awaiting your test.
Therefore we dont sell Cues via Internet.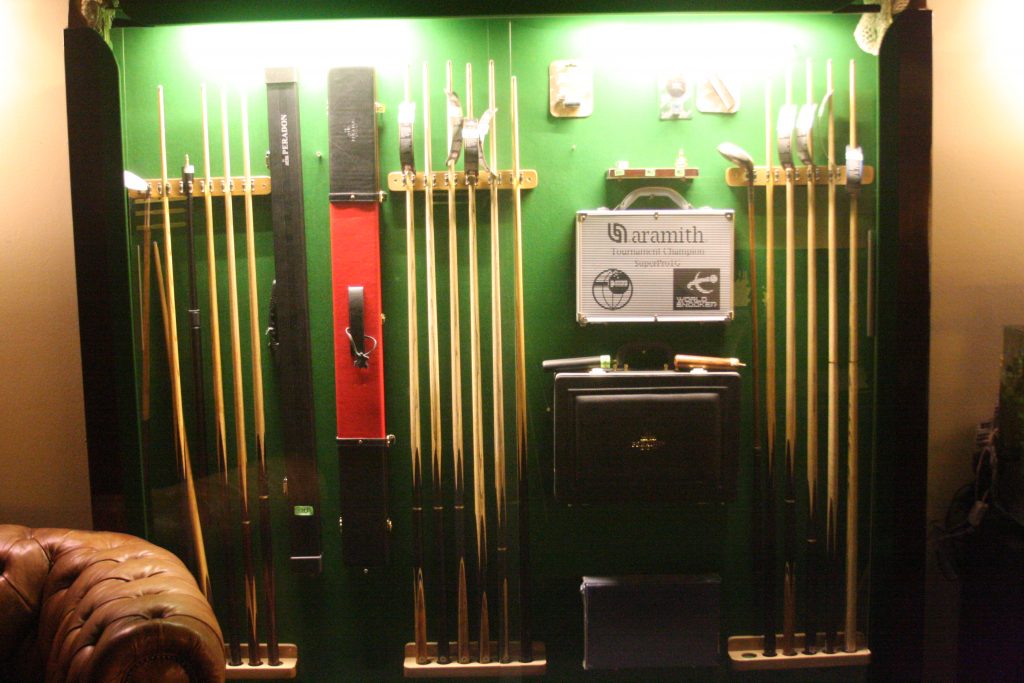 Best quality championship Balls are available as well as other good and helpful Accessoirs.